3 Reasons You Shouldn't Put Off Water Pipe Leak Repair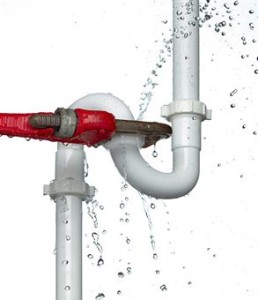 Are you concerned about a water leak in your home? Homes are damaged every day from unexpected plumbing issues that include busted pipes, slab leaks, and other sources of flooding. My San Dimas Plumber Hero, the leading leak detection plumber in the area, urges homeowners to pay close attention to the signs of leaky pipes and take action sooner rather than later.
Water Leaks Cause Significant Damage
When a leaky pipe goes unnoticed, it doesn't just cause minor damage. It can gut parts of your home, resulting in expensive repairs that can include replacing drywall, flooring, and even fixing structural issues. If you notice a wet area in your home, call a 24 hour plumber in San Dimas to come out and perform leak detection services.
Water Leaks Cause Mold Growth
It doesn't take much for mold to grow. In fact, just 1-2 inches of water is all that is necessary for mold to begin to grow. After 24-48 hours of water damage, mold can begin to spread and start to cause damage to your home as well as become a health hazard.
Water Leaks Cost You Money
You already know that a water leak can cost you money in plumbing and repair costs. What you might not know is that the longer your home is subject to a water leak, the more money you waste in water costs. Over time, this can add up to hundreds of dollars. Why waste your money and put your home at risk?
Call for Water Pipe Repair Today!
When you need water pipe repair in San Dimas, you need expert leak repair specialists. At My San Dimas Plumber Hero, we have a team of the finest water pipe leak repair plumbers in San Dimas. Using state-of-the-art equipment, we can pinpoint the exact location of slab leaks, kitchen and bathroom leaks, and outdoor leaks quickly to minimize damage and expense.
To connect with a 24 hour plumber, give us a call now!